Readings & Reviews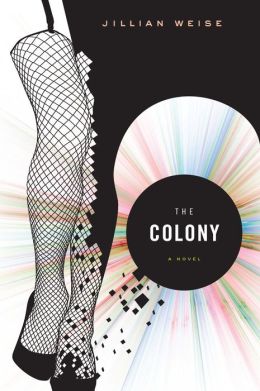 Jillian Weise Wins Isabella Gardner Poetry Award from BOA.
The Book of Goodbyes will be published in Fall 2013.

Publishers Weekly: "Charged and daring . . . an agile and powerful poet."
The L.A. Times: "Fearless dissection of the taboo and the hidden."
The Atlanta-Journal Constitution: "Weise is interested in big ideas: genetic ethics, self-esteem, slippery slopes . . . But mostly her world feels like ours, largely because she anchors her out-there ideas with very real emotions."
The Portland Mercury: "There aren't enough books like Jillian Weise's The Colony. With its casual rejection of genre lines, bracingly contemporary voice, and a premise that's both extended metaphor and compelling narrative in its own right, The Colony is a refreshingly idiosyncratic debut.
Strange Horizons: "The Colony is a novel in which science can be literally miraculous."
READINGS
Feb 21 The Halsey Institute of Contemporary Art, 7 pm, 161 Calhoun Street, Charleston, SC.
March 7 AWP Offsite: The Salt Hill Reading Extravaganza, 7:30 pm, Fajitas & Ritas, 25 West Street, Boston, MA.
March 9 AWP. Panelist: Countering Stereotypes of Disability through Contemporary Fiction, 1:30 pm, Hynes Convention Center, Plaza Level, Room 107.
April 25 Reading at Davidson College, 4:30 p.m.
May 6 Monday Night Blues & Poetry at 160 East Bay St., Charleston, S.C.