Readings & Reviews
The Book of Goodbyes wins the James Laughlin Award from the Academy of American Poets. Available from BOA Editions.
"This is a brilliant book ultimately about connection."
Starred Review, Publishers Weekly
" ... an intriguing dip into magical realism" Charleston City Paper
"The Book of Goodbyes is not merely the topical--infidelity, waning affection, disability and the responses thereto, self-identity and self-realization--but also a take on alienation that implicitly indicts all of us." The Huffington Post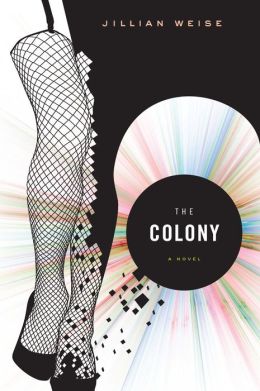 READINGS 2014
JAN 31 Vin Master Wine Bar, Charlotte @ 7
FEB 10 KGB Bar, New York @ 7 w/ Latasha N. Nevada Diggs
FEB 14 Poetry Society of SC, Charleston @ 7 w/ Josh Bell
FEB 28 Book Signing at AWP Book Fair, BOA Editions Table @ 2 pm
APR 7 The University of West Georgia, Carrolton
JUL 11 Writing in Place Conference, Hub City Books, Spartanburg
SEPT 21 BOA's Annual Dine & Rhyme, Rochester @ 3:30 pm
NOV 1 Reading at Marfa Book Company
PRESS

Publishers Weekly: "Charged and daring . . . an agile and powerful poet."
The L.A. Times: "Fearless dissection of the taboo and the hidden."
The Atlanta-Journal Constitution: "Weise is interested in big ideas: genetic ethics, self-esteem, slippery slopes . . . But mostly her world feels like ours, largely because she anchors her out-there ideas with very real emotions."
The Portland Mercury: "There aren't enough books like Jillian Weise's The Colony. With its casual rejection of genre lines, bracingly contemporary voice, and a premise that's both extended metaphor and compelling narrative in its own right, The Colony is a refreshingly idiosyncratic debut.
Strange Horizons: "The Colony is a novel in which science can be literally miraculous."